Guernsey race discrimination law 'years away'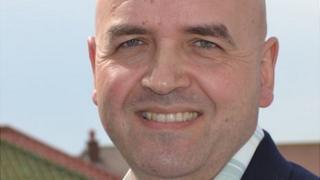 The introduction of race discrimination laws in Guernsey is "years away" according to the island's chief minister.
It follows the first part of an anti-discrimination law in Jersey.
Deputy Jonathan Le Tocq said the States had decided to prioritise disability discrimination laws as this protected about 14,000 islanders.
However, he warned "a law in itself isn't going to be the panacea that changes attitudes".
Deputy Le Tocq said: "We must be realistic about this; we've all got a responsibility that when we come across this we need to challenge it in a civil way and feel empowered to do so."
Sandra Duerden, an advocate who lives in Guernsey, said she had experienced racism first-hand with a shop assistant refusing to serve or even acknowledge her due to the colour of her skin when she arrived in 10 years ago.
She said attitudes had changed during that time, but needed to change further and this needed to be backed up by the law.
"There certainly needs to be something... to encourage people to confront it and speak up even if you are not the victim," said Mrs Duerden.
Deputy Chris Green said: "I think we are an international island trying to play on an international field.
"While it's still lawful to discriminate on these grounds, I think it's something that needs to be looked at."
Deputy Le Tocq said: "It's a priority, but at the moment not our number one priority.
"Generally speaking Guernsey is a civil society and people realise they can't act in that way.
"But we know there are incidents where that does happen and as a result we will in the end need to legislate... but we have to cut our cloth effectively."
Deputy Le Tocq said the disability discrimination legislation was being worked on, but it would not be completed in this term, which expires at the next election in April 2016.
He said as part of moves to bring in disability discrimination an equality commission would be set up and "once that is in place it will be much easier for us to move [on to other discrimination legislation]".