Island stock exchange fined £190,000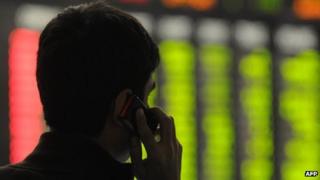 The Channel Islands Stock Exchange (CISX) has been fined £190,000 by the Guernsey Financial Services Commission (GFSC).
The fine relates to "possible market manipulation" and "irregular trading" in Arch Cru Funds.
The investments have been wound up but were listed on the exchange until 2009.
In February, Peter Harwood, Guernsey's Chief Minister and the CISX director until 2010, resigned to protect the reputation of his office.
The case centres on the Arch Cru investment scheme, parts of which were listed on the CISX in Guernsey and sold to retail investors as low-risk when they should have been marketed as high risk.
Those investments collapsed and 15,000 investors collectively lost hundreds of millions of pounds.
Compensation
The case drew national attention because Deputy Harwood was chairman of GFSC, the regulator, while he was director of the CISX.
He has been cleared of any personal mis-conduct.
The GFSC launched its investigation in 2012 into the exchange's role in the affair, which remains the subject of a multi-million pound compensation case in the UK.
The exchange admitted it was "seriously at fault" and settled with the regulator for £190,000.
That settlement was reached in January but kept secret by the commission while lawyers investigated "other parties" involved in the case.
In its judgement, published on Wednesday, the commission cleared past and present CISX managers or directors.