Three statues now proposed for St Peter Port plinths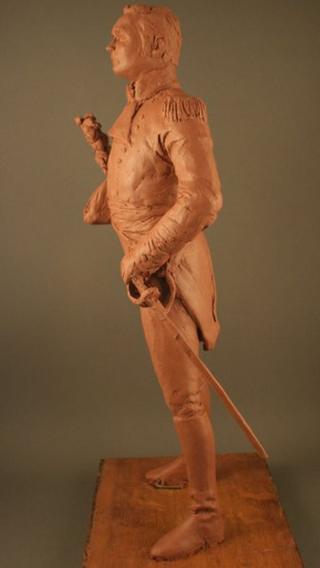 Fresh plans are being drawn up to erect statues of two Guernsey military heroes and the Queen in St Peter Port.
Last year planners granted temporary permission for a lone statue of Sir Isaac Brock to be erected overlooking Town Church Square.
Olly Brock, chairman of the Brock Memorial Foundation, says he now wants to fill all three empty plinths permanently.
Each statue would cost £80,000, which Mr Brock wants to raise from donations.
"For the past year we've been trying to fundraise following our planning approval, but it's very difficult to get people to give money towards something that might be wrapped up in bubble wrap and put in a shed after two years," said Mr Brock.
Died in battle
He said the original planning permission was temporary because planners were concerned about what would eventually end up on the other two plinths.
"We've been working to put together a plan to populate all three plinths so Brock can be seen in context, rather than standing alone," said Mr Brock.
"It's better that we're looking at a project that's for three plinths."
Born in Guernsey, Major-General Sir Isaac Brock, a British Army officer, is celebrated in Canada for repelling the United States in the war of 1812.
He died in battle.
Admiral James Saumarez, who Mr Brock now wants to commemorate as well, was a 19th Century naval officer commended for winning the Battle of Algeciras Bay.
Mr Brock said the project would not cost public money.
"I quite agree that things like this should be by public subscription, by people offering money who want to get involved."