Islands 'better understood' in Europe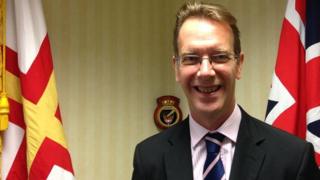 The Channel Islands "ambassador" to the EU has said the islands' financial reputation is improving in Europe.
Steve Williams, director of European affairs at the Channel Islands Brussels Office (CIBO), said some perceptions of the island were out of date.
Since opening in 2011, CIBO has secured EU market access for the finance industry, Mr Williams said.
It has also won exemption from emissions charges for the aviation industry.
In 2013, Jersey was blacklisted as an "un-cooperative jurisdiction" by French tax authorities. This was lifted in December.
Mr Williams told BBC News: "We're better understood than we were a few years ago.
"What we're saying to the EU is that we are co-operative, well regulated, transparent jurisdictions.
"In the past year Jersey and Guernsey have joined the group of jurisdictions that are going to be implementing automatic exchange of information between tax authorities."
Mr Williams said boosting the islands' reputation was a core part of his work.
"Some people still have memories of what they thought of the Channel Islands in the past, and some people will take persuasion," he added.