Guernsey States ambulance contract worth £2.6m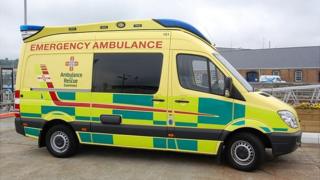 The new contract for providing Guernsey's ambulance service is worth £2.6m, it has been revealed.
Previously the contract between the States and St John Ambulance and Rescue was for £2.2m annually.
The new agreement was reached earlier this week after a meeting of the island's emergency panel - the Civil Contingencies Authority.
A Policy Council spokesman confirmed the £400,000 increase for the contract, which will last for up to four years.
It includes a two year opt out clause with a six month notice period.
Since 2004 St John has raised concerns about a shortfall in the funds required to provide the service, which is provided by the States contract, subscriptions and donations.