Supreme Court rejects Barclay brothers Sark reform case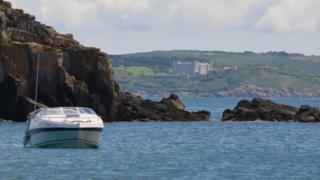 The UK Supreme Court has rejected a bid by the Barclay brothers to overturn political reform in Sark.
The brothers claimed 2010 reforms breached European human rights.
The High Court agreed but on Wednesday the Supreme Court upheld an appeal by the UK, Guernsey and Jersey governments.
Judge Lady Hale said UK courts did have jurisdiction in the Channel Islands but said this case should have been heard in Guernsey.
Since 2010 Sark has had a fully-elected assembly called the Chief Pleas but the island also falls under the legal jurisdiction of Guernsey, which has its own human rights law.
David and Frederick Barclay, owners of the Telegraph newspaper, claimed the dual role of the Seneschal, as president of the Chief Pleas and chief judge, violated the European Convention on Human Rights.
The roles were split in 2013.
Judge Hale said the Barclays should have complained to Guernsey's Royal Court under the Bailiwick's own human rights law and, if necessary, appealed to the Privy Council, which formally approves legislation from the Channel Islands.
The Supreme Court Judges said they decided to hear the case because it raised "fundamental questions about the constitutional relationship between the United Kingdom and the Bailiwicks of Guernsey and Jersey".
Earlier this year, The Ministry of Justice, which oversees government relations with the Crown Dependencies, described a "difficult atmosphere" in Sark.