Alderney voters to elect five States members in November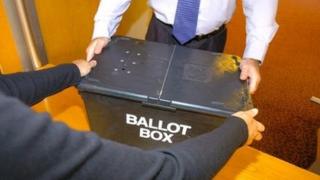 Voters in Alderney will go to the polls next month to elect five members of the island's government, the States.
Polling day will be held on Saturday 22 November in the Members' Room of the Island Hall, officials said.
Those who are elected will then be expected to serve for a four-year term of office.
Nominations would open on 4 November and close seven days later, officials said. The States of Alderney consists of a president and 10 States members.