Guernsey women left without fertility doctors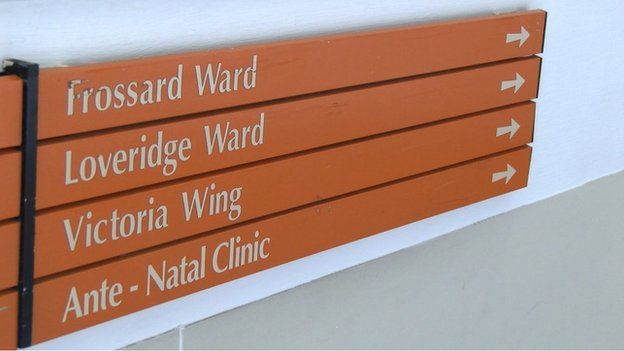 A woman receiving help to conceive a child, says it is "heartbreaking" to be denied further treatment.
Tracey Prigent, from Guernsey, has been unable to get further gynaecological appointments after obstetricians started working at night, making them unavailable during the day.
Health Minister Mark Dorey said a short-term fix would soon be in place.
He said locum obstetricians would be brought in to deal with the shortfall and service would return to normal. He apologised for any inconvenience to patients.
Fewer specialists are available for clinics as new guidelines have increased the amount of time an obstetrician must be based at the island's only midwifery ward.
Ms Prigent said: "I understand, to a degree, why the changes have been made...obviously women who are pregnant do need more supervision.
"But to have the possibility of having a family taken away is just heartbreaking.
"It feels like the island has just pushed us aside because I am just one of many women that have been affected...it's been a hard one to swallow."
The changes in obstetrician working patterns were made on a trial basis earlier this month, along with a number of changes to midwifery practice and staffing.
Mr Dorey, who along with his board resigned after the review was made public, remains the health minister until his replacement is elected - which is due to take place on Wednesday.
Related Internet Links
The BBC is not responsible for the content of external sites.