Nearly 80 World War Two landmines found in Sark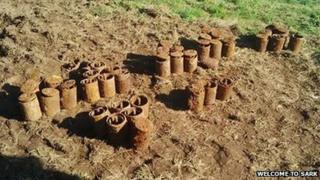 Landmines from World War Two have been exploded in Sark.
Nearly 80 explosives, brought to the island by the occupying German forces, were discovered in a field on the west of the island on Thursday.
The bomb disposal unit from Guernsey Police travelled to the island to examine the explosives.
Officers said 28 of the 78 landmines were still live. The mines were detonated in controlled explosions.