Alderney polls open for 2014 States election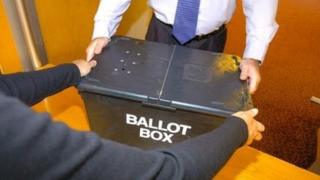 The polls in Alderney have opened for islanders to cast their votes for the 2014 States election.
Twelve candidates are contesting five seats and those who are elected will be expected to serve a four-year term of office.
The polls are being held in the Members' Room of the Island Hall and will close at 18.30 GMT.
The States of Alderney consists of a president and 10 States members.