Five States members elected to Alderney's parliament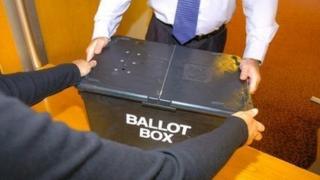 Five States members have been elected to Alderney's parliament in an election that saw nearly a 70% turnout on Saturday.
Ian Tugby, Norma Paris, Matt Birmingham, Steve Roberts and Graham McKinley will serve a four year term.
Ian Tugby topped the polls with 467 votes. Graham McKinley was elected a member of the States for the first time.
Twelve candidates were contesting the five vacant seats.
There were no spoiled papers and only one postal vote was not returned.