Guernsey public services minister elected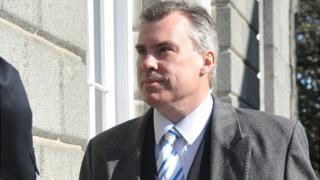 Deputy Scott Ogier has been elected as Guernsey's public services minister.
The department's deputy minister was voted in ahead of Deputy Darren Duquemin by a vote of 27-14.
The election was called after Public Services Minister Paul Luxon was elected unopposed as health and social service minister.
That followed the resignation of the entire political health board due to concerns raised about midwifery supervision in the island.
The Public Services Department is responsible for the island's infrastructure including roads, the airport, harbours, waste disposal, sewage and oversees Guernsey Water and States Works.