Guernsey holiday call to mark Liberation Day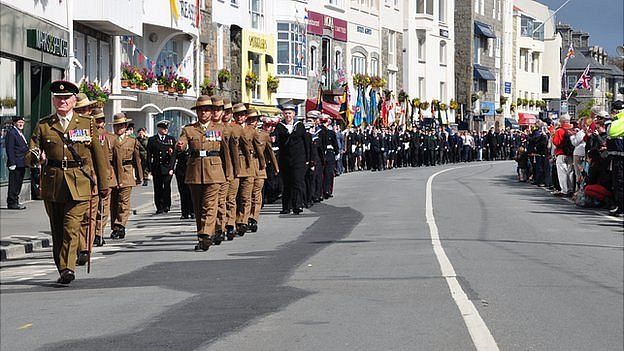 Islanders in Guernsey could get a special day off next year to honour Liberation Day.
In Guernsey, the anniversary of the liberation is celebrated on 9 May, the day in 1945 the German garrison surrendered during World War Two.
But that is a Saturday in 2015, so seven deputies have called for Friday 8 May to be a public holiday in lieu.
Next year will be the 70th anniversary of the Channel Islands being freed from occupation by the Nazis.
More than 1,700 islanders signed a Facebook petition in support of making it a public holiday.
The last time Liberation Day fell on a weekend, in 2010, the States agreed to make Monday 10 May a public holiday in recognition of the momentous event in Guernsey history.
Related Internet Links
The BBC is not responsible for the content of external sites.