Guernsey Police seek fake stripper night ticket holders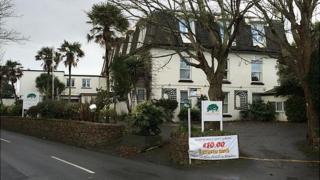 The organiser of stripper nights that never took place may have left Guernsey with more than £9,000 of ticket money.
Guernsey Police said the "gentlemen's evenings" due to be held on 21 and 22 November at Forest Park Hotel were cancelled at short notice.
Officers said the organiser left the island on 21 November and there could have been as many as 370 tickets sold at £25 each.
Anyone who bought tickets has been asked to contact police.
The force said this was so the total amount involved could be established.