Guernsey bin and recycling bags charges approved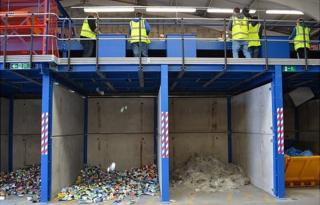 Islanders will have to pay for special bags to put out waste and recycling for collection from 2016.
Guernsey States approved proposals to introduce the new charge, together with fixed penalties for residents who do not use the States-supplied bags.
Currently, any kind of bin bag can be left out and recycling bags are provided free by the States.
The costs of the "pay as you throw" system will not be clear until a supplier has been appointed.
Following the States decision tendering for suppliers can begin.
Public Services Deputy Minister Scott Ogier previously said he thought it would be 50p for a recycling bag and between £1.50 and £2 for a rubbish bag.