Guernsey Coastguard changes 'risk lives'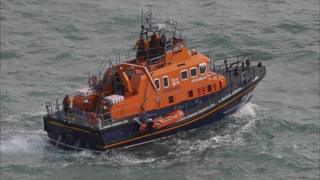 Moving coastguard operations into a joint control centre for all Guernsey emergency services could put lives at risk, it has been claimed.
Its understood phone operators in the control room will not necessarily have any nautical experience.
Captain Chad Murray, Guernsey's harbour master, said there would be "no significant change" except where the initial emergency call was answered.
He said there was "no compromise on safety" with the new control centre.
Operators have told the BBC the increased duties involving the land-based services could cause distractions leading to bigger risks for those in trouble at sea.
They are concerned operators in the new centre could lack nautical knowledge and this could delay rescue attempts.
Experience over training
Deputy Barry Paint, who spent his working life as a mariner, echoed the concerns: "You've got qualified men who might be replaced by people that aren't quite as able, until they work up.
"Training is fine, but experience is what counts."
Captain Murray said the current system, where the radio or telephone operator passes the details to the coastguard officer to coordinate the search, would remain.
He said: "They make the decisions on the response. They're the ones with the latest weather forecasts and know the tidal information and have the local knowledge.
"That element is not going to change so we've still got that knowledge, experience and trained coastguard officers that are going to be dealing with that emergency."
Captain Murray said the new systems being used in the joint control centre should mean coastguard officers receive more "accurate, significant information", which should improve the response.
Public Services Minister Peter Gillson said: "Everything is being done to ensure the introduction of the joint control centre runs as smoothly as possible."
He said it should improve coordination across all the island's emergency services.