Guernsey ex-abattoir for rent at £25K a year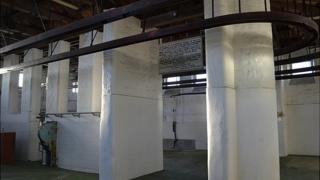 Guernsey's former slaughterhouse has been put up for rent after an arts project fell through.
The States is charging £25,000 a year for the disused facility on the Castle Emplacement.
It says the building could be put to a variety of uses subject to planning permission.
The Arts and Islands Foundation pulled out of plans for a project in partnership with Chinese artist Cai Guo-Qiang earlier this year.
The slaughterhouse was closed in 2013 and has been replaced by a £2m modern version at Longue Hougue.