Guernsey's warmest year on record 'due to mild winter'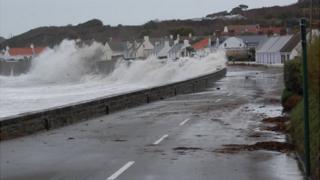 The "very mild, stormy winter" at the start of 2014 has led to Guernsey's warmest year on record, according to the island's Met Office.
The record of 12.4C (54F) is the highest average annual temperature since records began in 1947.
Senior Met Officer Martin Crozier said the winter was behind the high.
He said: "We had a pretty warm spring, the summer was okay, but August was actually a bit below normal temperature."
Mr Crozier said: "The new record is in place not so much because of the heat of the summer but because we never really had any cold weather at all."