Guernsey public sector pension proposals rejected by unions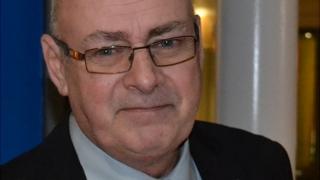 There will be no more negotiation on the future of Guernsey's public sector pensions, the social security minister has said.
It follows the overwhelming rejection of mediated proposals by 11 of the 14 unions representing States employees.
The island's biggest employer aims to move from a final salary pension to a career average scheme and increase the pension age from 65 to 67.
Deputy Allister Langlois said: "The time for negotiations is over."
He said: "We have been through several cycles of them. We have been through a process of meditation, a different kind of process, but now we need to take these proposals to the States."
Deputy Langlois now expects the Policy Council, which has responsibility for States employees, to submit its proposals from September 2013 to the States for approval.
It follows nearly three years of negotiations about pension reform.
Bob Lanning, from Unite, said it had been an "overwhelming 'no' to the proposals", with 581 out of 600 unite members opposing them.
He represents manual workers and said: "There were a few sticking points, but the major [issue] I have from my members was there was no possible way they could perceive they could do their job at 67."
The Association of States Employees Organisations said in a statement: "The organisations all remain committed to a joint approach on resolving the dispute.
"However, all those present at the meeting are very conscious of the length of time these discussions have taken, but remain committed to achieving a resolution of the differences as soon as possible."
With the proposals due to go to the States, it means industrial action could be the only option for public sector workers to register their disagreement.