Guernsey operations postponed by hospital bed shortage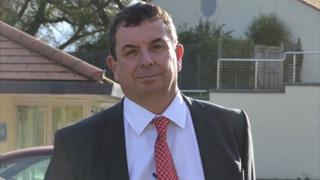 More operations at Guernsey's Princess Elizabeth Hospital have been postponed due to a shortage of beds.
Richard Evans, deputy chief officer, said after postponements last week the situation was "still extremely tight" and two more surgeries were postponed.
He said those in urgent clinical need of treatment may be sent to the UK if operations could not be done locally.
Mr Evans said staff sickness and vacancies were factors, but bed numbers was the "overriding factor".
He said work was being done to make sure "only those people who really absolutely need to be in hospital are in hospital".
More beds being in use at this time of year is not unusual, but Mr Evans said it combined with a trend for patients needing to be treated for longer due to having more complicated ailments or more than one ailment.
He said: "We have 33 surgical beds, 48 medical beds and 23 rehabilitation beds in Le Marchant Ward, seven ICU [intensive care unit], nine on children's ward and 17 on Loveridge Ward [the maternity ward] and 19 on Vic Wing [Victoria Wing is the private ward].
"What we're finding is the medical beds, the rehabilitation beds, the surgical beds and Vic Wing are at near capacity."