Guernsey's Liberation Day 'should be protected' say deputies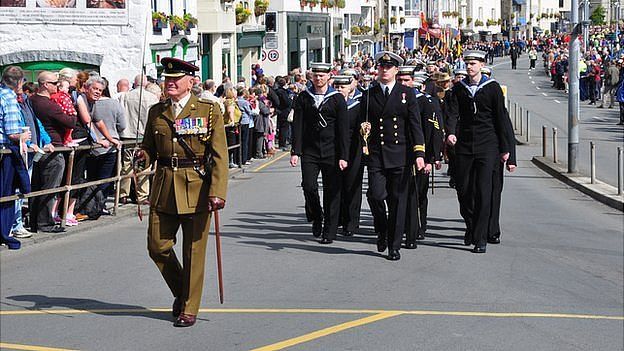 Fears over increasing commercialisation on Guernsey's Liberation Day is behind a bid to limit which shops can open.
On Saturday, 9 May the island marks the 70th anniversary of the end of the occupation by German forces during World War Two.
Currently the Saturday is designated a public holiday, but there are calls to also make the Friday a day off.
Deputies Peter Gilson and Paul Le Pelley have called for the Sunday Trading law to apply on Liberation Day.
Their proposal said: "Over the last few years a greater number of larger shops have taken the decision to open on Liberation Day.
"The increased commercialisation of Liberation Day risks, over time, adversely affecting the significance of the day."
The law controls the size of the shops that can open, how long they can be open for and what goods can be sold.
The proposal, along with a move to replace the bank holiday on Monday, 4 May with one on Friday, 8 May, are due to be voted on by the States next week.
Related Internet Links
The BBC is not responsible for the content of external sites.