Guernsey A&E charges 'not clear enough'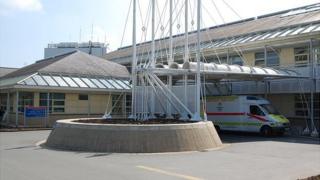 Charges for Accident and Emergency treatment in Guernsey should be more transparent, a member of the island's health board has said.
Deputy Mike Hadley said it was "unacceptable" patients could not find out the exact cost of procedures prior to treatment.
The service, which users receive a bill for after they are treated, is run by a consortium of GPs.
It said Deputy Hadley's criticisms were unfounded.
The politician said he contacted the Princess Elizabeth Hospital's A&E department to find out the cost of treatment but had been unsuccessful.
It was "absolutely extraordinary and totally unacceptable" patients could not find out how much procedures cost, he added.
The Primary Care Consortium said accusations of profiteering directed towards it were "unfair".
Chairman Dr Brian Parkin said he felt the group ran an "awfully good service".
"Everybody says we are profiteering from it," he said.
"We don't think we are and to demonstrate that we are saying if you feel it is better for the island, then we will give it up as long as our staff are protected."
The consortium would be willing to hand over the £1.7m contract if the health department decided it was best for the island, Dr Parkin said.
Deputy Hadley has been critical of the cost of emergency care for a number of years.
He has previously called for the States to end its contract with the consortium and bring A&E services in-house.