Road closures triple in ten years on Guernsey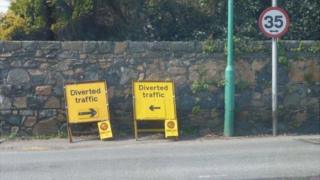 The number of road closures in Guernsey has tripled in ten years according to figures released to the BBC.
There were 923 road closures on the island in 2014 compared to 277 in 2004. The figure peaked in 2013 with 994 road closures.
The number of temporary traffic lights also increased from 27 in 2004 to 70 in 2014 with a peak of 96 in 2008.
Mark Walker from Guernsey Water said there were more works being carried out to maintain utility services.
The figures were released to the BBC in response to a Freedom of Information request.