Treasury minister tells Labour to back off on tax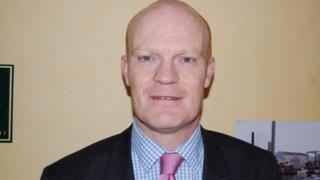 Guernsey's treasury minister has told the Labour Party not to "bash" the bailiwick on tax transparency.
A meeting followed Labour leader Ed Miliband's threat to blacklist Guernsey under a Labour government if it does not clamp down on tax avoidance.
Deputy Gavin St Pier said shadow exchequer secretary Shabana Mahmood understood the efforts on transparency.
He said it was a "good opportunity" to explain the "value that Guernsey brings to the UK economy".
Mr Miliband spoke of a need for "increased transparency" in February.
But Mr St Pier said it was "unhelpful" for any UK government "to bash Guernsey over the head with a hammer".
"In fact they would be far better off using the example of Guernsey and our compliance with the highest standards as a way of persuading other jurisdictions to improve their own standards," he said.
Mr St Pier said: "I was very pleased that [Ms Mahmood] had a depth of understanding that Guernsey had moved further and faster than many other jurisdictions in relation to tax transparency and complying with the rapidly developing international standards.
"I think she acknowledged that to treat all offshore jurisdictions in the same way is unsophisticated."