Guernsey practical driving test to cost more from April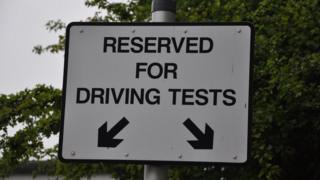 The cost of a practical driving test is to go up in Guernsey, according to the environment department.
It currently costs £35 to sit a driving test in a car, but will rise to £50 in Guernsey and Alderney from 20 April.
The cost of a motorcycle test will go up from £45 to £50.
A department spokesman said fees brought in £65,000 last year, but it cost £110,000 to run the tests. Some 1,736 practical driving tests were carried out on the island last year.
The spokesman said the new fees were similar to Jersey and the rest of the UK.
The cost of sitting a practical car test in Jersey is £47.90. In the UK it costs £62 on a weekday or £75 in the evening and weekends.