Guernsey donates £10,000 to cyclone-stricken Vanuatu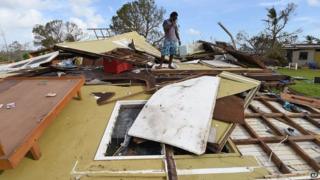 Guernsey will send £10,000 to provide emergency disaster relief to the Pacific island nation of Vanuatu.
Many of Vanuatu's 260,000 population are said to be homeless in the aftermath of Cyclone Pam.
The Guernsey Overseas Aid Commission has agreed to donate the money to Oxfam which is working in Vanuatu.
A spokesman for the commission said the money would be used to provide emergency shelter, food, water and medicine.