Sark democracy 'not healthy' says election observer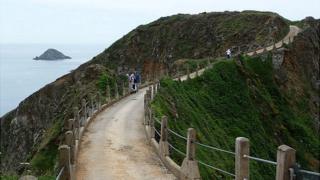 Sark needs to improve the health of its democracy, says an election observer after the last election was scrapped.
Sixteen candidates stood for 16 vacancies on the island's government the Chief Pleas last December, so there was no vote.
Howard Knight, who was commissioned by the Chief Pleas to oversee the election, said it was not a good result for democracy.
The Chief Pleas said his report would be discussed next month.
The Chief Pleas has a total of 28 members or conseillers which govern Sark, one of the smallest of the Channel Islands, with a population of about 600.
Instead of the election, there was a ballot on which candidates would serve for four years and which would serve two.
However, Mr Knight said he found that there was no "conspiracy" and that the unusual situation was a coincidence.