Joey Trislander 'may fly for another year'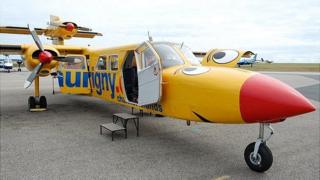 A popular aircraft affectionately known as Joey could see its service extended.
The airworthiness certificate of the trislander aircraft has been extended until April 2016 by the European Aviation Safety Agency.
Joey has inspired books and a fan club with almost 5,000 people on the Save Joey the Trislander Facebook group.
Airline Aurigny said no decision had been made on the future of the aircraft which flies between Guernsey, Alderney, Southampton and Dinard, France.