Guernsey States £31m cuts project result 'unclear'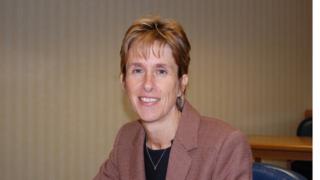 Cuts to States spending may not be sustainable due to a lack of clear financial rules in a £31m savings project, a review finds.
The Public Accounts Committee's (PAC) report said the lack of financial rules was a "significant concern".
The Financial Transformation Programme (FTP) aimed to cut £31m from annual States spending.
The Policy Council said it would embrace the findings of the report, adding the "job is far from over".
The review raised "fundamental questions" around the level of genuine transformation achieved.
'Made up'
PAC Chairwoman Deputy Heidi Soulsby said: "There were no financial rules set out in the contract from the start. It was unclear what a saving actually was.
"Obviously it created uncertainty of what would be a saving and effectively it had to be made up as they went along.
"We don't know if it is has been value for money until we look at whether the savings are sustainable."
Over its five years the Policy Council's project recorded a final approved saving of £28.7m, but did receive criticism from local politicians.
Treasury and Resources Minster, Gavin St Pier said: "Whether you like the FTP or not, the fact is it has delivered benefits but the job is far from over and must continue."
The States spent £5.14m on consultancy fees for the project and PAC found "massive internal unquantifiable resources" were also spent on the project.
The review found the consultancy fees could have been reduced if contracts were better used.
The PAC report reviewed nine States projects including cuts to air subsidy which were criticised for having "knock-on effects" on States-owned airline Aurigny.
Deputy Soulsby said the £365k loss in subsidy could have been passed on to passengers so the airline could balance its books.
She said: "From the effect of cutting the subsidy it will have a knock-on effect somewhere else for somebody else."