Guernsey social care review criticises sex offender rules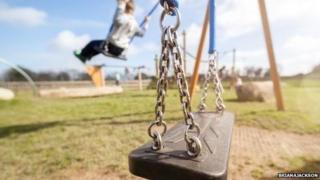 Rules for prosecuting sex offenders in Guernsey are leaving vulnerable children at risk of harm, a report has found.
A States review of social care said preventing young children from testifying in court against abusers denies them access to justice.
The report also criticised inconsistent staff training and an "appalling" lack of investment in facilities.
Care staff and foster carers were interviewed for the report last year.
The "lengthy wait for a court date" in custody cases for those at risk was criticised for creating an "unacceptable delay" in finding suitable homes.
The review stated the situation left children in "unsafe and damaging circumstances".
'Sexual harm'
Ruby Parry, interim director of children's health and social care, criticised Guernsey's rules on the prosecution of sexual offenders against small children, which is not in line with UK best practice.
She said because "young children are not deemed to be suitable witnesses" they and others are left "at risk of sexual harm in the future".
---
Social care review findings
There was "no evidence" the States takes its "responsibilities for corporate parenting of children in care" seriously
There has been an "appalling lack of investment" in the facilities, training and transport at the Le Carrefour Adolescent Resource Centre
No consistent training and development pathway for staff
The lack of career development options and training of local people means the service will remain heavily reliant on UK social workers
The report praised the ability of "child focused" staff and their assessments
Excellent social work, fostering and adoption services
---
The previous chief officer and the former Health and Social Services Department (HSSD) Board were criticised for their lack of engagement.
'Child focussed'
The review said under their leadership there was a "culture where problems and issues were not to be escalated".
Deputy Paul Luxon, HSSD Minister, officers from across health and other departments were "working towards delivering" an action plan of 29 recommendations.
They include "working towards strengthening multi-agency working" and "simplifying internal processes".
Ruby Parry said the commissioned report showed "there is real determination in Guernsey and Alderney to provide the best possible social care for children and families".
HSSD has set a timetable of improvements for the service over the next year.