Guernsey investigates taking seabed ownership from Queen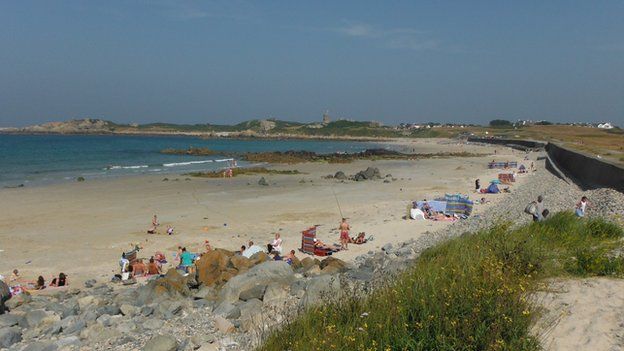 The States of Guernsey is investigating taking the ownership of the beaches and the seabed in the Bailiwick from the Queen.
This follows the Crown giving Jersey ownership of much of its seabed and beaches this week.
The Policy Council said it was investigating the "benefits and risks" of similar moves in Guernsey.
The States of Alderney has owned its seabed three nautical miles out to sea since 1950.
Jersey's government is being given seabed up to 12 nautical miles out to sea, which it wants to lease for wave and tidal energy schemes.
A spokesperson for Guernsey's Policy Council said the situation in Guernsey was "slightly more complex" because the "Bailiwick does not have an extended 12 nm (nautical miles) territorial sea".
He said: "We are currently investigating benefits and risks of extending the territorial seas and of seeking to have the seabed transferred from the Crown in right of the Bailiwick of Guernsey."
The department said the move was being discussed with authorities in Alderney and Sark.
This story was updated on 26 May to clarify the current ownership.
Related Internet Links
The BBC is not responsible for the content of external sites.