Guernsey law change allows same-sex couples to adopt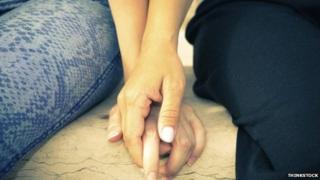 Same-sex couples will be allowed to adopt under new laws agreed by the States of Guernsey.
The island's 50-year-old Adoption Law was deemed inappropriate as it banned all unmarried couples from adopting through the courts.
The new law will recognise civil partnerships and other relationships and give each partner equal rights and parental responsibility.
Chief Minister Deputy Jonathan Le Tocq, called for the change in May.
The States of Jersey approved a change to its laws on Tuesday to allow unmarried same-sex and heterosexual couples to adopt.