Guernsey Deputy Martin Storey dies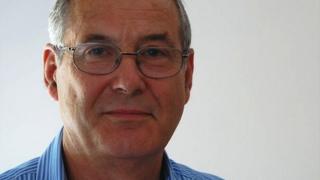 Deputy Martin Storey has died, it has been announced by Guernsey's chief minister.
Mr Storey, who was first elected to the States in 2008, had been unwell for more than nine months.
Chief Minister Jonathan Le Tocq said: "I'm sad to hear of his untimely death because he was a civic-minded and constructive States member.
"[He] sought to work with colleagues even when he disagreed with them. He was well respected by all."
"My thoughts and prayers today are with Martin Storey's family," he added.
'Sorely missed'
The Bailiff Sir Richard Collas said: "His presence in the chamber has been missed. He continued working as a deputy despite his illness and continued to take a close interest in politics and helping his parishioners.
"In better times he made a substantial contribution to debates in States meetings on all manner of topics. He will be sorely missed."
Last month Mr Storey released a statement saying he was receiving ongoing chemotherapy treatment, but was continuing to work on behalf of his constituents.
Having not attended a meeting of the States since October he said was hopeful of returning in the not-too-distant future.
In the 2012 election he secured 1,065 votes, which was 42% of those who had turned out to vote, in the St Peter Port North district.
During his political career he served as deputy minister of the Health and Social Services Department, as a member of both the Housing and Commerce and Employment Departments and on the Public Accounts Committee.