Guernsey States failing to manage Aurigny airline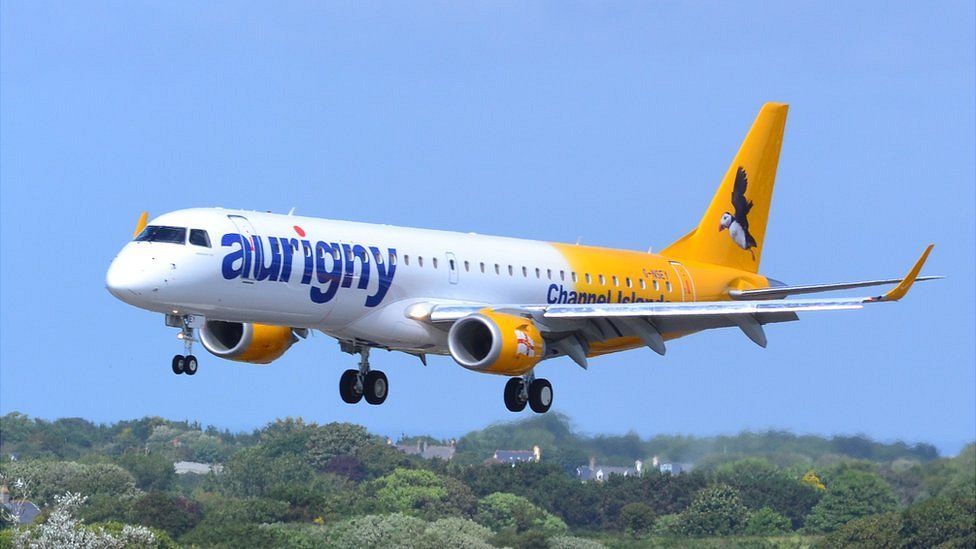 Guernsey States fails to make the most of owning an airline, according to a review into the security of strategic air links.
Aurigny was bought by the island's government in 2003, partly to ensure slots at Gatwick airport.
However, it also said there was a lack of political leadership and direction for the island's "vital air links".
Responsibility for air services is currently split between three government departments, which separately control the airport, Aurigny and air route licensing.
The panel said for too long Aurigny had lacked a clear sense of purpose, other than to "try to not lose too much money", and that the airline needed to maintain the social, economic and cultural well being of Guernsey.
Mark Darby, CEO of Aurigny, said the review had "largely ignored" the airline's specialist input, but the company was "pleased" that the committee had recognised Aurigny's key role in maintaining the island's vital air links.
Malcolm Coupar, commercial director, said: "A 'social role' and a 'commercial role' cannot both be delivered, as the former erodes the profit making capability of the latter: "We support the current licensing system, but we question its application. It has allowed unsustainable and unreasonable competition on some key routes in previous years.
"This is bad for the Bailiwick and bad for the competing operators."
Related Internet Links
The BBC is not responsible for the content of external sites.