L'Ancresse Common States grant increased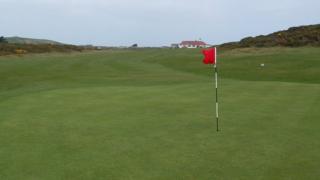 The States will pay more towards the upkeep of Guernsey's L'Ancresse Common after a deal was reached for use of the area by golf clubs.
Under the 25-year deal the two clubs will pay the Vale Commons Council £25,000 a year from 2017 and an extra upfront payment of £50,000 each.
States members agreed to increase the annual States grant from £30,000 to £40,000 from 2017.
This will apply for the 25 years of the deal and rise in line with RPIX.
Plans for the States to run sport on the common, with the money going to the Vale Commons Council, were shelved due to the deal being signed.
Under the current deal, which has a 70-year span finishing at the end of this year, the clubs paid £100 each in annual rent.