Guernsey N St J Paint and Sons double burglar jailed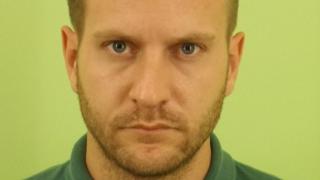 A man who raided a shop twice in four years and stole hundreds of thousands of pounds worth of jewellery has been jailed for 11 years.
Thomas Marr, 33, pleaded guilty to burglary, producing methamphetamine, assaulting a police officer and dangerous driving in Guernsey.
He burgled N St J Paint and Sons in the Pollet in 2010 and in April 2014.
Judge Russell Finch told Marr the people of Guernsey "deserved an extended rest from your degradations".
Marr was jailed at the Royal Court for 54 months for the burglary of the jewellers in 2010.
He burgled the shop for a second time while on conditional bail for separate charges of producing Class A methamphetamine.
He was sentenced to five years for the burglary charge and another five years for the drugs charge, to run consecutively, plus 12 months for driving offences and assaulting a police officer.
In 2014, owners of the shop estimated more than £300,000 worth of jewellery was stolen in the second raid.