Ownership register deadline missed by dependencies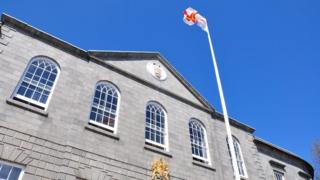 An agreement forcing British dependencies to keep business owner registers has not yet been fully established.
In April 2016 the Overseas Territories and Crown Dependencies agreed to creating the registers by 1 July 2017.
The UK has a publicly accessible register of beneficial ownership.
There has been pressure on the dependencies to introduce a similar system.
While the majority have established private central registers, Guernsey's government and some of the smaller overseas territories are yet to establish them.
The States of Guernsey blamed the delay on a recent reshuffle of the Privy Council, the body which gives royal assent to island laws.
"A general election in the UK, and the subsequent appointment of Andrea Leadsom as Lord President of the Privy Council, has caused a delay in the establishment of a central register of beneficial ownership in Guernsey," a spokesman said.
The island's parliament approved a law in February which paved the way for the private register to be established, but it still needs approval by the council.
The spokesman said royal assent was expected to be granted at a meeting of the Privy Council on 24 July.
'Setting a standard'
Fellow Crown Dependencies the Isle of Man and Jersey confirmed their registers would be operational by the deadline.
The Foreign and Commonwealth Office said the registers had been completed in the "all the larger Territories and Crown Dependencies," however a spokeswoman said they were subject to a review in December.
In June 2016, the UK government established its own register, making company ownership information publicly available and free of charge.
The UK government said it was "setting a standard that we are persuading other countries to follow".
Campaigners have called on the dependencies to follow suit in order to demonstrate they do not facilitate crime and money laundering.