Tributes to 'wonderful' couple who died in Guernsey crash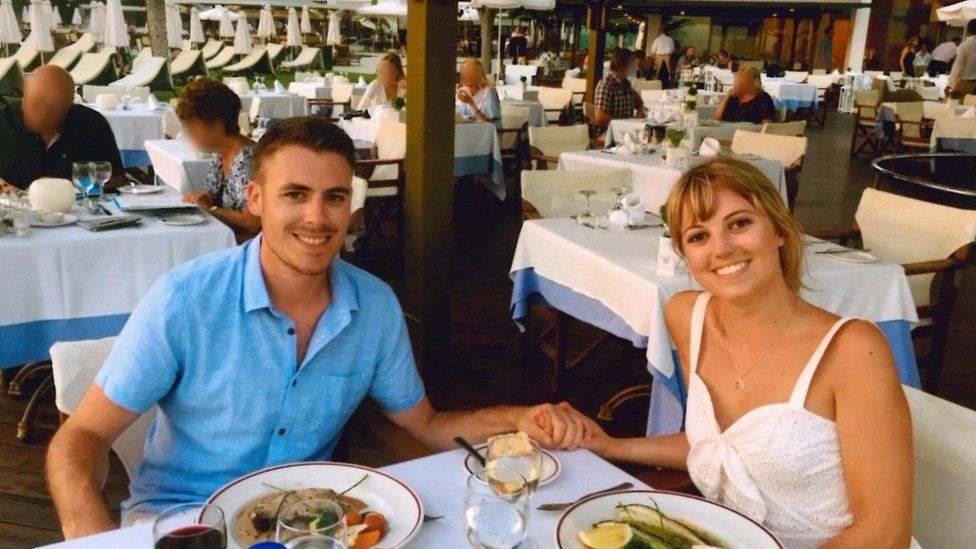 A couple who died in a car crash after attending a wedding reception have been described as "popular" and "wonderful" by colleagues.
Stuart Moorat, 27, and Georgina Le Prevost, 25, died on the Perelle coast road in Guernsey.
The managing partner of Guernsey law firm Mourant Ozannes said Georgina was "always full of life, laughter and fun".
No other vehicles were involved in the crash on Friday evening.
Jessica Roland from Mourant Ozannes described Georgina, who was a secretary in the litigation department, as a "wonderful friend and colleague" and said her colleagues were "deeply saddened by the tragic and unexpected loss".
"Georgie was a kind, beautiful young woman," she said.
"She truly brought joy to all of those who were lucky enough to work with her during her six years with us, and was a very dear friend to many.
"We will miss her terribly. Our love and prayers are with her family at this very sad time."
Sure CEO Ian Kelly described Mr Moorat, who worked at the telecoms company as a security and systems technician for nearly eight years, as "a popular member of the Sure family."
"He will be sorely missed by his colleagues and friends here," he said.
"Our thoughts and condolences go out to his and Georgina Le Prevost's families at this tragic time."