Channel Island airline granted Air-Operator Certificate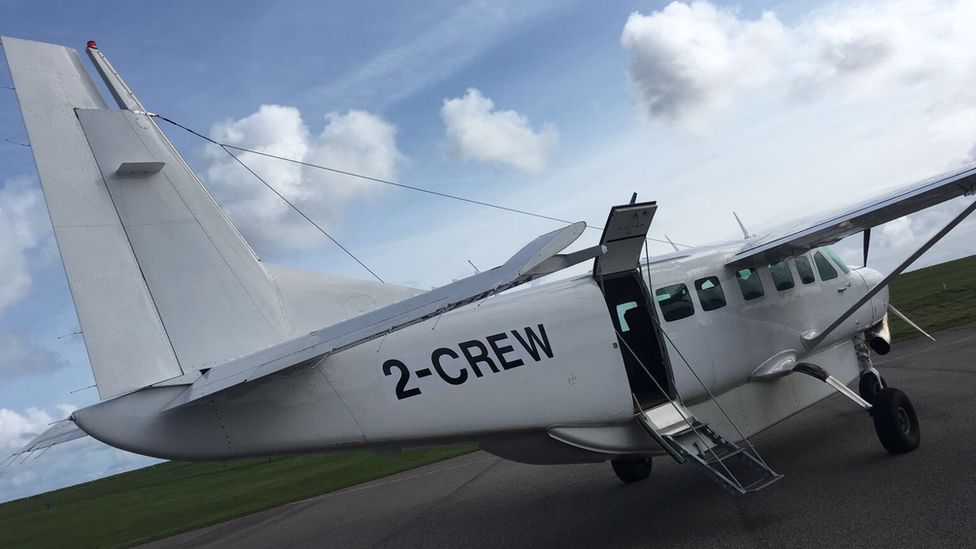 An "Uber-style" airline has been granted permission to carry passengers in the Channel Islands.
An Air-Operator Certificate for Guernsey-based Waves has been approved by the airline registry, 2-Reg.
It is the first commercial licence issued to a Channel Islands based airline since the registry's 2013 launch.
The company said it was now closer to launching its "on-demand air taxi service".
Guernsey is currently served by three conventional airlines, including government-owned carrier Aurigny.
All offer inter-island flights but Waves said it intends to offer a "new style" of travel.
"This is a technology company. We are building technology to try and make aviation better," chief executive Nick Magliocchetti said.
"We're in final testing of our booking system and our security app, as well as ensuring that our pilots are fully trained."
The company will carry freight before a "soft launch" of its passenger service on a single-engine Cessna 208 Caravan aircraft which could be carrying passengers on scheduled flights by December, Mr Magliocchetti said.
"We'll be testing the entire customer experience from booking, check in, boarding and disembarkation using family and friends to ensure that it meets our exacting standards."
The airline initially plans to offer flights between Guernsey and Jersey, and then Guernsey and Alderney.
Bookings will be made through an app, which is in the final stage of development.
Passengers will be able to purchase seats on already scheduled flights or request a seat on a non-scheduled flight through the app, Mr Magliocchetti said.
Related Internet Links
The BBC is not responsible for the content of external sites.