Britain's Crown Dependencies 'should increase overseas aid'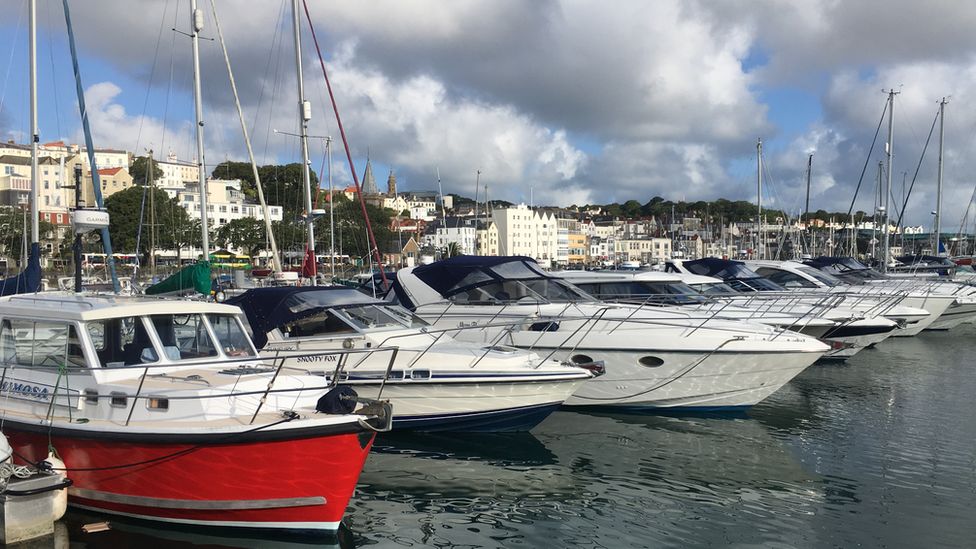 Guernsey may reduce its overseas aid contribution despite criticism the British dependency does not give enough to poorer countries.
The Isle of Man, Jersey and Guernsey give significantly less in foreign aid than the UK, despite being wealthier on average.
Guernsey's Overseas Aid and Development Commission said it "regrets" any reduction.
Guernsey's government has increased its aid budget by more than £2.5m since 1980, and currently spends 0.13% of national income on aid each year.
If its parliament agrees at a meeting, the budget will be reduced by 1% after inflation before the end of the year.
The island and fellow dependencies have higher levels of GDP per capita than the UK.
Tax campaigner John Christensen said Guernsey and fellow dependencies should match the UK's 0.7% commitment.
Mr Christensen said the "tax havens" accumulated wealth that could fund public services in poorer countries.
"We talk of tax havens depriving developing countries of the tax revenues they need, this commitment would re-balance some of those losses," he said.
President Emilie Yerby said it would be "very difficult" for the aid budget to grow with most areas of government facing budget cuts in 2018.
Future aid reductions would be offset by investment in a new fund with "an environmental and social benefit," she said, which would expand the reach of aid.
Crown Dependencies: What do they give?
The Isle of Man gives £2.4m-per-year in overseas aid, 0.05% of its national income
Jersey gives £10.3m-per-year, representing 0.25% of national income
Guernsey contributes £2.9m-per-year in aid, 0.13% of GDP
The dependencies' are wealthier than the UK in terms of GDP per capita
Prime Minister Theresa May resisted calls to reduce the UK's £13.3bn aid budget, honouring a commitment to spend 0.7% of national income
In 2015, the UK was one of just six countries to meet the UN's 0.7% aid spending target
The Isle of Man's Chief Minister Howard Quayle said his government was making a case to increase how much it gave in aid, despite also facing "financial challenges".
Jersey Overseas Aid executive director Simon Boas said its aid was not a form of compensation for taking tax revenues from poorer countries.
He said: "I think the old cliché of Jersey as a tax-haven is outdated."
Mr Boas added the island's finance sector was a "conduit" for development projects, and government aid helped in excess of 100,000 people each year, more than Jersey's entire population.
Related Internet Links
The BBC is not responsible for the content of external sites.