Post prices increase for letters sent outside bailiwick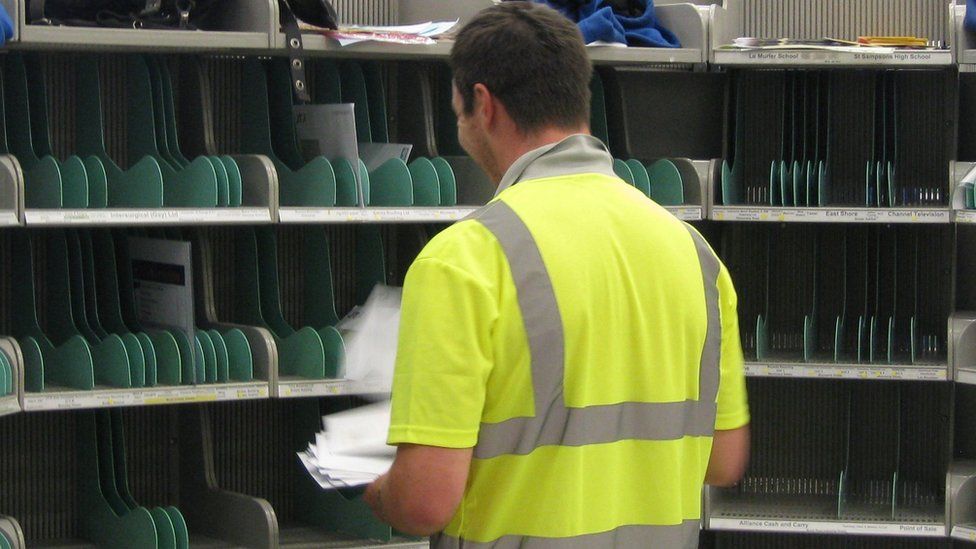 The price of sending letters outside the Bailiwick of Guernsey is to rise in April, Guernsey Post has announced.
From 7 April, postage for a letter to the UK would increase by 5p from 68p to 73p, a letter to Europe would rise 15p to £1, and a letter to the rest of the world go up 25p to £1.20, bosses said.
However, letters within the bailiwick would be frozen at 50p, they added.
The utility said it also able to freeze "all of the medium parcel rates to the UK and some European parcels rates".
Guernsey Post chief executive Boley Smillie said changes were being made after "significant" price increases for mail to the UK by Royal Mail.
Reforms to charging applied by other countries had seen the cost of sending international mail "increased by 40% over the last 12 months", he added.
Mr Smillie said: "We will be absorbing 50% of the increase in international charges, but, reluctantly, we must pass the rest on to our customers."
Related Internet Links
The BBC is not responsible for the content of external sites.