Covid-19: Guernsey tourism businesses eligible for support until July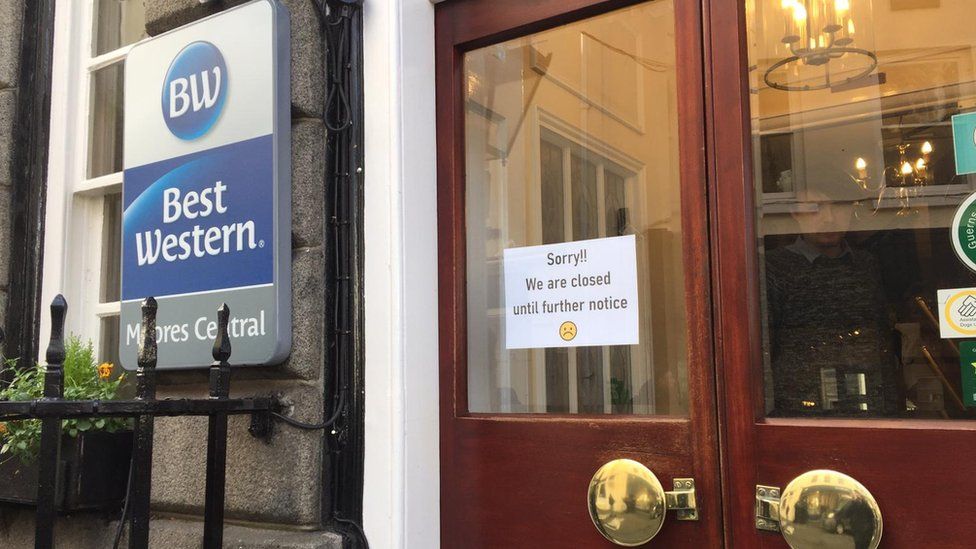 Some Guernsey tourism businesses hit by the coronavirus pandemic will continue to have financial support until July.
The States said it would help hotels, taxis and other businesses "severely affected" by ongoing Covid-19 travel restrictions.
Extending support into July will be reviewed in the coming months.
Deputy Mark Helyar said he was "confident" businesses that were no longer eligible for support could "bounce back".
Industries that remain able to claim financial relief include:
Hotels and other visitor accommodation
Taxis and other transport
Events management and event services
Car and other recreational rental businesses
Pet accommodation
A decision over entering the third stage of the lockdown exit, which will see the end of most coronavirus restrictions, will be announced on Wednesday by the Civil Contingencies Authority.
Support includes the Payroll Co-funding scheme, where the States pays 80% of Guernsey's hourly £8.70 minimum wage to furloughed employees with the business paying the rest.
However, the States said taxi firms would only be eligible for 50% of the minimum wage going forward, because of the "healthy demand for taxi services among the local population" and the need to "balance against the cost to the taxpayer".
A separate visitor accommodation support scheme also exists, with monthly grants available for hotels and holiday rental accommodation and enhanced payroll support for some.
Mr Helyar from the Policy and Resources Committee described stage three of the lockdown exit as a "big turning point for our business community" with the end to nearly all lockdown restrictions.
He said: "We're confident that many of those businesses that haven't been able to trade at all, or where trade has been restricted, will be able to bounce back quickly."
Related Internet Links
The BBC is not responsible for the content of external sites.