Covid-19: Guernsey asks for records to be kept at large indoor events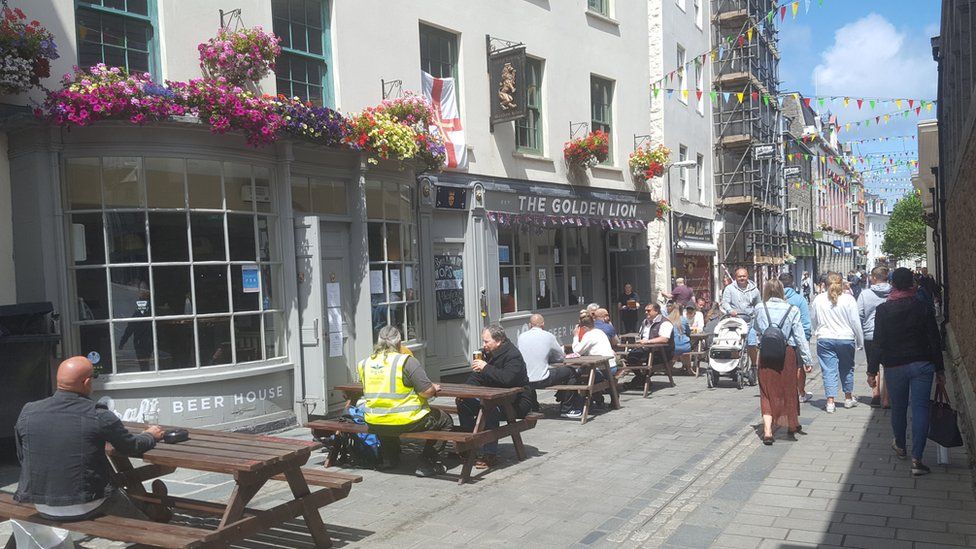 The guidance only applies if there are more than or likely to be more than 100 people in attendance.
Church services, conferences and indoor sporting events are among those being asked to keep records.
The Civil Contingencies Authority (CCA) said this reflected where the virus was more likely to spread.
Hospitality businesses including nightclubs and pubs, likely to have more than 100 people inside at one time, are also being asked to follow the guidance.
There is no formal registration process, instead the CCA said it wanted the "community to work together" and be responsible.
Educational settings, retail and offices are not required to follow the guidance on keeping records.
Deputy Peter Ferbrache, chairman of the Civil Contingencies Authority, said: "We've considered what's appropriate and proportionate for large gatherings in Stage 3, and we have decided that providing this guidance is the right approach.
Mr Ferbrache said the guidance reflected "the kinds of places and situations where the virus is more likely to spread".
He said: "Encouragingly we're aware that many pub and nightclub businesses are already putting in place what they need to properly record attendees."
Also from Monday bans on travel between Guernsey, Alderney and Sark will be lifted , as well as the removal of all restrictions within schools.
Non-essential travel from outside the bailiwick will be allowed, but mandatory two week self-isolation rules remain in place for arrivals.
The CCA said it would keep the guidance under review.
Related Internet Links
The BBC is not responsible for the content of external sites.