Sarah Everard vigil: Hundreds gather in Guernsey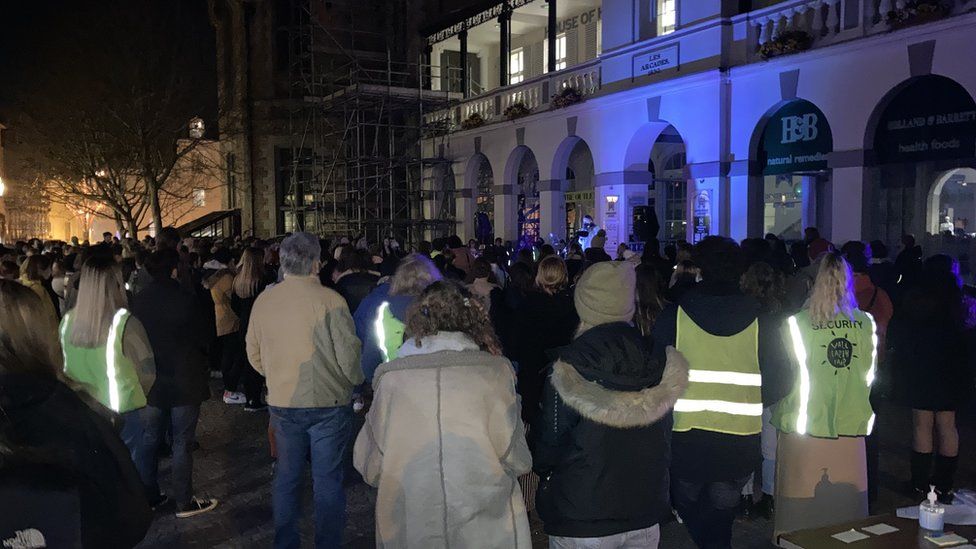 Hundreds of people have gathered at a vigil in Guernsey to highlight violence against women.
People came together in St Peter Port on Tuesday from about 20:00 GMT in the wake of Sarah Everard's death in London.
Women shared stories of harassment and violence, and organisers said about 500 people attended.
Camille Brouard, an event organiser, said it was "amazing" to see so many islanders attend the vigil.
She said: "People who have been through harassment and assault, it's been particularly moving for them to have that sense of community and conversation happening on a wider scale.
"We're very keen to keep things moving and use this event as a catalyst for momentum."
Sian Jones, another organiser, said she had been "taken aback" by the number of emails from people telling their stories.
She said: "People deem this to be a safe place, and I don't deny that it is in places, but it's so important that people realise these assaults do happen over here.
"It really brings home how many attacks have happened in Guernsey."
Carol Le Page, from local domestic abuse charity Safer, backed calls for a specific sexual assault referral centre to be created in the island.
He said while all men are not responsible for crimes against women, all men can be part of the solution.
He called on fellow politicians to campaign for change to support victims.
Related Internet Links
The BBC is not responsible for the content of external sites.