Guernsey's Le Viaer Marchi replaced with smaller festival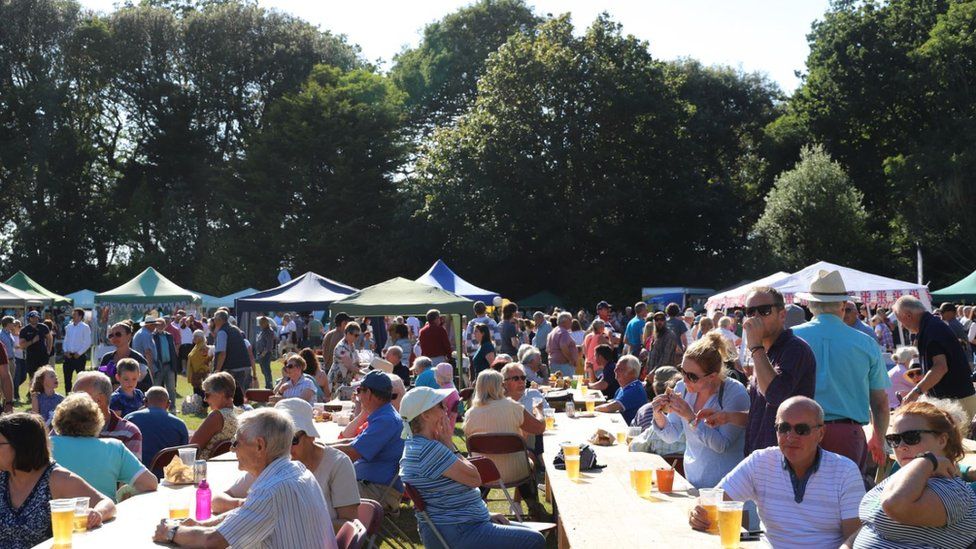 Guernsey's Le Viaer Marchi has been cancelled and replaced with a smaller event due to the "unpredictable" pandemic, organisers have said.
The annual fundraiser for the National Trust of Guernsey attracts about 7,000 people to Saumarez park.
A two-day event - Le Petit Viaer Marchi - will be held on 17 and 18 July.
The president of the National Trust of Guernsey, Tony Spruce, said he deeply regrets the "disappointment" the decision to hold a smaller event will bring.
He said the "unpredictable nature" of the coronavirus pandemic forced the cancellation of the festival for the second year running as they could not guarantee an event on the scale of the normal festival would go ahead.
"Despite the superb vaccination programme and extremely helpful advice from public health, we are mindful of the enormous effort involved by our food caterers, entertainers and stallholders and feel the need to remain cautious," Mr Spruce said.
"For everyone's efforts to be cancelled at short notice is unfair, and as organisers of a very large event, we are making this call mindful of everyone involved."
The smaller festival will take place at the island's Folk and Costume Museum, with stallholders, entertainment, craft demonstrations and food stalls and "everything that everyone loves" about the larger scale event, Mr Spruce explained.
"It's where the original Viaer Marchi started and feels comforting in these strange times to be able to wind the clock back to something of old."
Related Internet Links
The BBC is not responsible for the content of external sites.