Guernsey disability strategy facing 'significant challenges'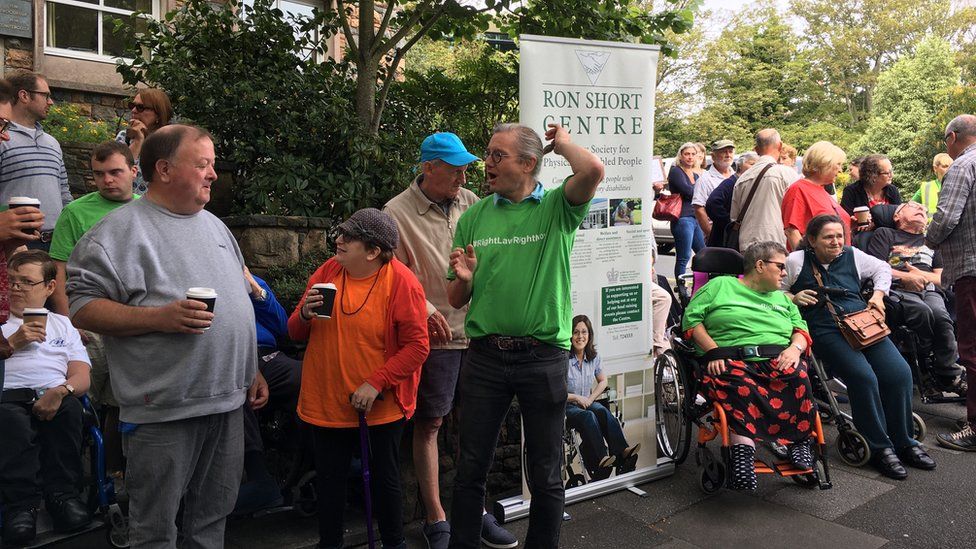 Improving support to help disabled people into employment has stalled, among other challenges to progress.
The Guernsey Disability Alliance said it was "frustrating" progress was slow and expressed concern over issues with employment support.
The States of Guernsey said work on identifying gaps in service provision had been delayed by the coronavirus pandemic.
Developing a framework to help people with specific learning difficulties is facing "some challenges", with no date for completion due to staff reprioritisation during the pandemic, the 31st status report on the strategy explains.
However, other areas are on track, including improving information and awareness of disability and producing a framework for speech, language and communication needs, set to be published in June.
'Reprioritisation of resources'
The overall progress of the strategy is classified as "red" in the report, which means the project is facing "significant challenges".
Carol Le Page from the Guernsey Disability Alliance said: "It is frustrating that it's not going as smoothly as it could be.
"Some of the employment side is still an issue and that is a concern for us."
Mrs Le Page explained this was because they wanted to ensure employment was one of the "key areas" in implementing anti-discrimination laws.
Ed Ashton, the States Director of Operations for Social Security, Education & Inclusion, said progress was expected within the next month and there is "hope this will change".
"This work has been delayed over the last year, due in part to the situation with the pandemic, which has affected all services and also many agencies, and also due to reprioritisation of resources when necessary."
Related Internet Links
The BBC is not responsible for the content of external sites.