Covid: Guernsey donates £85k to global vaccine scheme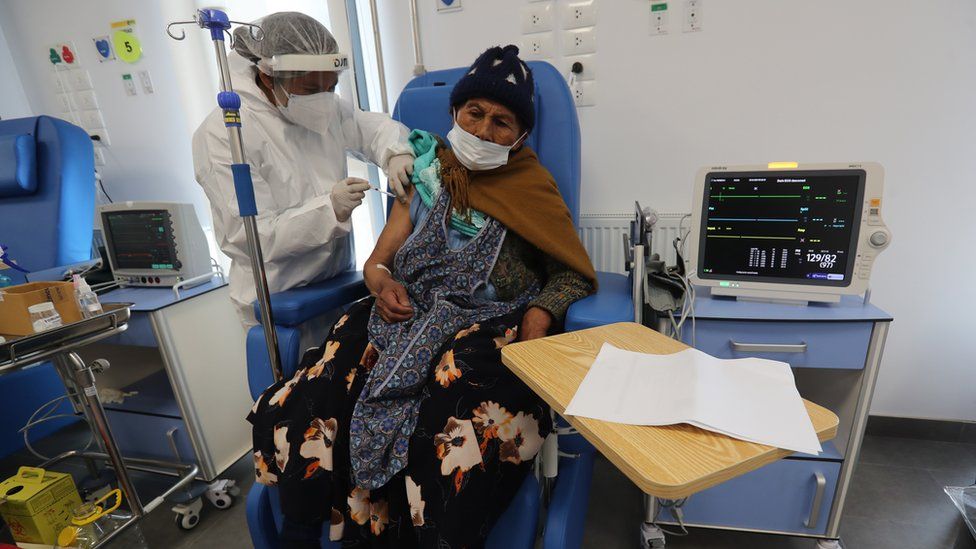 The States of Guernsey has donated £85,000 to a global effort to administer coronavirus vaccines to people in the developing world.
The vaccines used in Guernsey have been paid for by the UK government via the NHS procurement system.
The donation will allow around 65,000 people, equivalent to Guernsey's population, to receive one dose of vaccine, the States said.
So far the island has administered nearly 60,000 doses of a Covid-19 vaccine.
This amounts to 71% of the population over the age of 16 having received at least one dose of a Covid-19 vaccine, 37% of which have had both.
Covax is being co-led by Gavi the Vaccine Alliance, the World Health Organization (WHO) and Coalition for Epidemic Preparedness Innovations (CEPI), with support from other global health bodies including UNICEF, with $35bn-$45bn (£25bn-£32bn) needed over the next year to ensure the majority of adults are immunised, experts have warned.
'Global community initiative'
The decision to donate to the programme was made by island's Overseas Aid and Development Commission, who have delivered it through Unicef UK.
President of the commission Chris Blin said the donation was a "fitting contribution" after the success of the Guernsey's vaccination programme.
Deputy Blin said: "Guernsey itself has been helped by the United Kingdom through the supply of vaccines and it is only right that the Island also plays its own part in this global community initiative.
"Although in time it may become a well-worn phrase, it still holds true that 'no one is safe until everyone is safe'."
Related Internet Links
The BBC is not responsible for the content of external sites.