Seal pups released back into the wild in Guernsey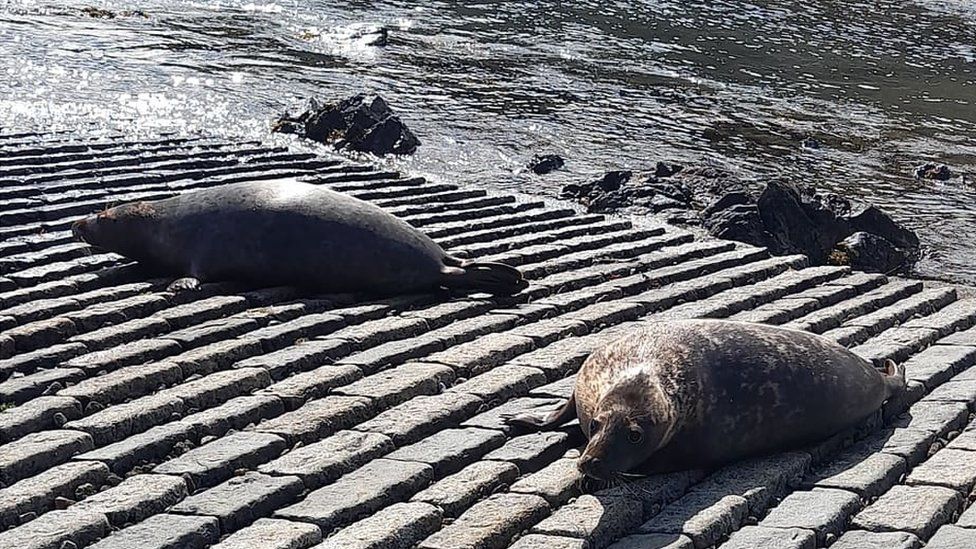 Two thin and unwell seal pups rescued in the Channel Islands have been released back into the wild.
Joey was rescued in Jersey in November, and India, rescued in March in Guernsey, were given the all-clear from vets before their release on Monday.
GSPCA manager Steve Byrne said "India and Joey the seal pups are now back to where they belong.
"Both were so thin and unwell when they were rescued and have been through a lot."
Mr Byrne said the charity had released 14 seal pups over the last 10 years from Jethou and Les Écréhous.
India and Joey's release from the slipway in Guernsey was a first for the island.
Mr Byrne added: "The weather was amazing and location fabulous, and India was the first to swim off - although keeping an eye on us for sometime.
"Joey, however, wasn't as brave and kept in the shallows for some time before venturing into deeper water."
People have been asked to not go looking for the pups or approach them as they settled back into the wild, the GSPCA said.
Related Internet Links
The BBC is not responsible for the content of external sites.