Covid jabs being offered to 12 to 15 year olds in Guernsey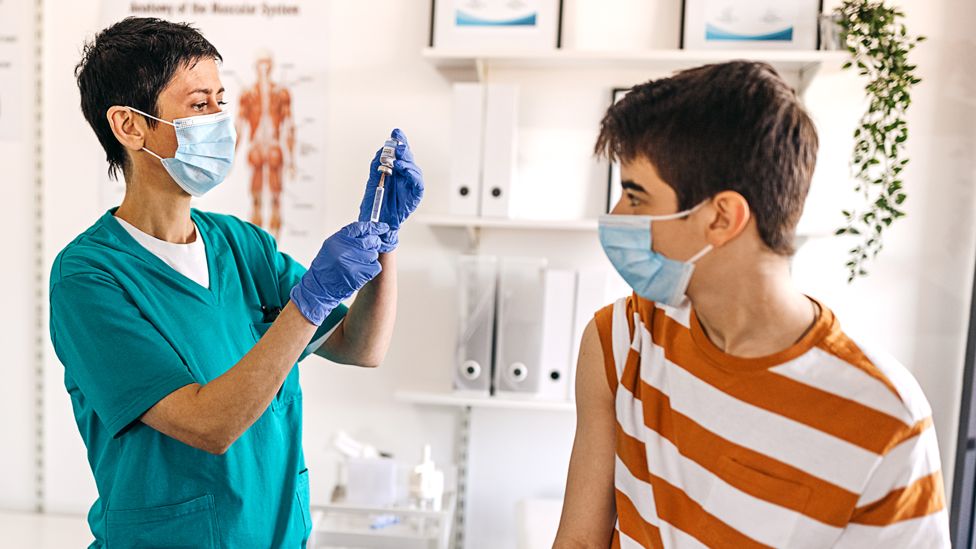 A single dose of Covid-19 vaccine will be offered to those aged 12-15 in Guernsey.
The Committee for Health and Social Care said it "considered the health and wider social benefits to this cohort".
The decision brings Guernsey in line with the UK and Jersey.
The committee said it considered a "range of advice" including from the Joint Committee on Vaccination and Immunisation (JCVI).
It said children were at such a low risk from the virus that jabs would offer only a marginal benefit.
Deputy Al Brouard, president of the committee, said: "The vaccination of young people on a voluntary basis requires careful consideration and our committee has done that.
"The expert advice is that there are health and social benefits to offering the vaccine to this cohort."
Invitations are being sent to all those eligible, with advice to help discussions with parents and other family members.
Deputy Brouard said the documents will: "Support the discussions that will take place between many parents and their children about whether they wish to take up the vaccine offer.
"This is very important as we want to support the decision-making process for children, young people and their parents in an open and transparent manner."
Two doses of vaccine continue to be offered to 12 to 15 year olds with underlying health conditions, and these people have already been contacted.
Related Internet Links
The BBC is not responsible for the content of external sites.