Bonita rescue remembered 40 years on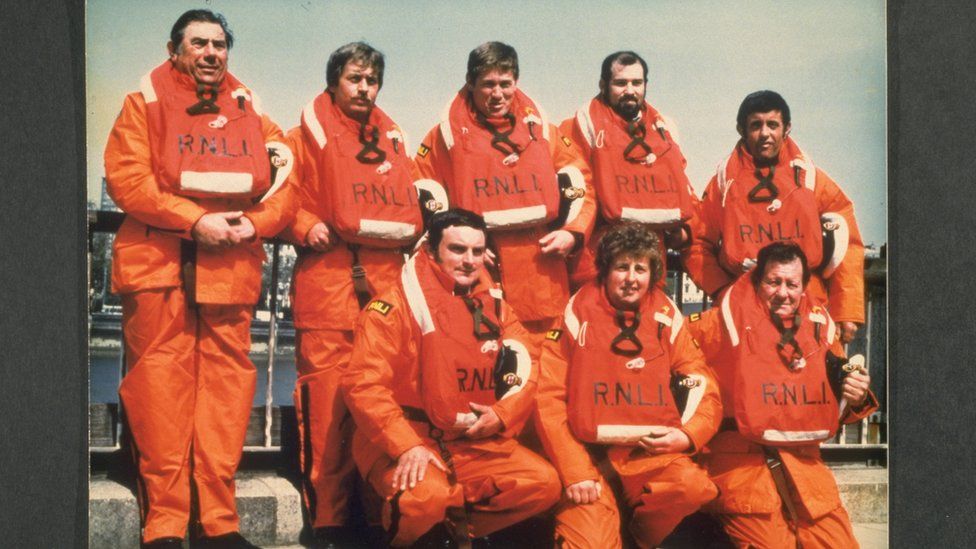 Forty years after the rescue of those aboard the Bonita cargo ship, the coxswain of the lifeboat has been recalling what happened.
On 13 December 1981 the Ecuadorian cargo ship was unable to right herself in huge waves and the engine lost power. Thirty-six people were on board.
An RNLI crew from St Peter Port in Guernsey rescued 29 people in "horrendous" conditions.
Then coxswain, Michael Scales said: "You could just see walls of water."
The 8,000-tonne Bonita had been sailing from Hamburg to Panama and was in the English Channel when she listed heavily to starboard, shifting the ship's cargo of fertiliser.
The Bonita put out a mayday alert and the lifeboat from St Peter Port launched at 13:23.
Mr Scales said: "It was dusk, it's snowing, the seas were 15 metres high."
He described the sight of the ship on its side as "daunting".
The coxswain brought the lifeboat's bow alongside the ship and two men were able to jump on board.
A third man fell into the lifeboat and suffered a serious head injury. He later died.
Another died after he fell and hit the side of the ship during the rescue.
Other passengers and crew were transferred to the lifeboat having been thrown a line that they could attach to themselves, before jumping into the sea.
A Royal Navy helicopter managed to rescue four people and the second engineer, who had broken both legs, was airlifted to safety.
Mr Scales said: "The crew were exhausted... Eventually the master of the Bonita was rescued and then I went 'oh, thank you God'."
After more than 10 hours at sea, the lifeboat, her crew and the casualties reached Devon, where they were taken to Torbay Lifeboat Station.
The RNLI awarded Mr Scales a gold medal for gallantry and the crew all received bronze medals.
The lifeboat, the Sir William Arnold, now serves as a floating classroom and museum in London.
Related Internet Links
The BBC is not responsible for the content of external sites.